TCT – Tomorrow's Church Today
Tomorrows's Church Today is for students 6th – 12th grade. The focus is student discipleship and servant leadership. Our theme verse: "Don't let anyone look down on you because you are young, but set an example for the believers in speech, in conduct, in love, in faith and in purity." I Timothy 4:12
TCT meets the 2nd Sunday of every month after 2nd service for discipleship class. The 4th Sunday of every month TCT serves in all areas of the church to include: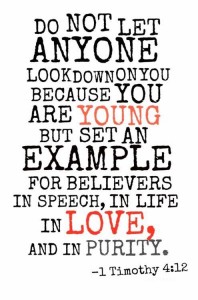 Greeting / Hospitality Team
Ushering Team
Worship Team
AV / Media
Children's Ministry (Puppet Team)
Welcome & Announcement
Dance / Drama Team
House Rules for Students:
Jesus Is Better

We understand that it's all about Jesus and we believe that He is better than anything this world has to offer.

We Love Deeply

We love others because God first loved us and we want everyone to experience his love through US. No matter what you carry in our doors, we want you to know that you are loved, accepted, and forgiven. (I John 4)
We Are Worship Leaders

This is not about having a great voice or playing an instrument. We are all called to live a life of worship that points other people to Jesus.

We Speak Highly

Proverbs says the tongue has the power of life and death so we want our words to bring life. We don't want our words to tear down, we want our words to build up!

We Are Tone Setters

We are like spiritual thermostats, not thermometers. We don't just tell you the temperature of our environment; we set the temperature by the power of the Holy Spirit.

We Are Note Takers

We believe that God can speak to us at any time so we want to have a teachable heart and be ready. This is about having a posture of leaning in, expectant, ready to listen whenever God speaks.

Everyone Contributes

There are NO spectators in the Kingdom of God. You are an important part of this house and you have something to contribute.

No One Sits Alone

There are no strangers in our house and no one gets left out. If you had a guest to your house for dinner you would never let them feel isolated or alone and neither will we.

Friends Become Family

We want everyone to experience what it is like to be part of the family of God and we want this house to feel like a home. You may come as a friend but you will leave as family.
We Like To Party
Coordinator: Stephaney Cooper